Dorothy Waterman, Personal Trainer since 1991.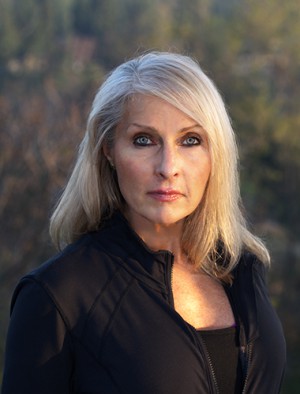 Dorothy has been a Fitness Professional since 1991. She has earned and kept current certifications from the American Council on Exercise, the National Academy of Sports Medicine. Dorothy lives a healthy and balanced life because she lives what she knows. She is passionate about learning new ways to help her clients reach their fitness goals and frequently attends educational seminars to stay current with research and trends in the fitness industry. Over the years Dorothy has trained everyone from high school athletes to businessmen and women, to mothers and fathers, to grandparents, and even great-grandparents! She has trained a client to compete in his first triathlon and helped others to rehabilitate after knee and hip replacements. As well as being a fitness specialist, Dorothy is also a Certified Wellness Coach and can help you with all aspects of your wellness – including encouraging a plant-based diet, meditation & mindfulness, and many other tools and practices that can help you take control of your health!
Dorothy currently instructs Aqua Aerobics and strength training classes at Pasadena's Villa Gardens. Her Tai Chi practice adds balance and stress reduction to the strength training program, cardio training, and flexibility training she incorporates for her diverse clientele. Her private clientele include
 avid golfers, retired and working businessmen and women, and great-grandmothers.  
Certifications and Licenses
ONE DAY TO WELLNESS Certified Wellness Coach
FUNCTIONAL AGING INSTITUTE Functional Aging Specialist
NATIONAL ACADEMY OF SPORTS MEDICINE Senior Fitness Specialist
THE AMERICAN COUNCIL ON EXERCISE Certified Personal Trainer
MAT PILATES certified
RESTORATIVE YOGA INSTRUCTOR
TAI CHI INSTRUCTOR certified